Hey, I'm Jason M. Blumer, CPA
CEO, Founder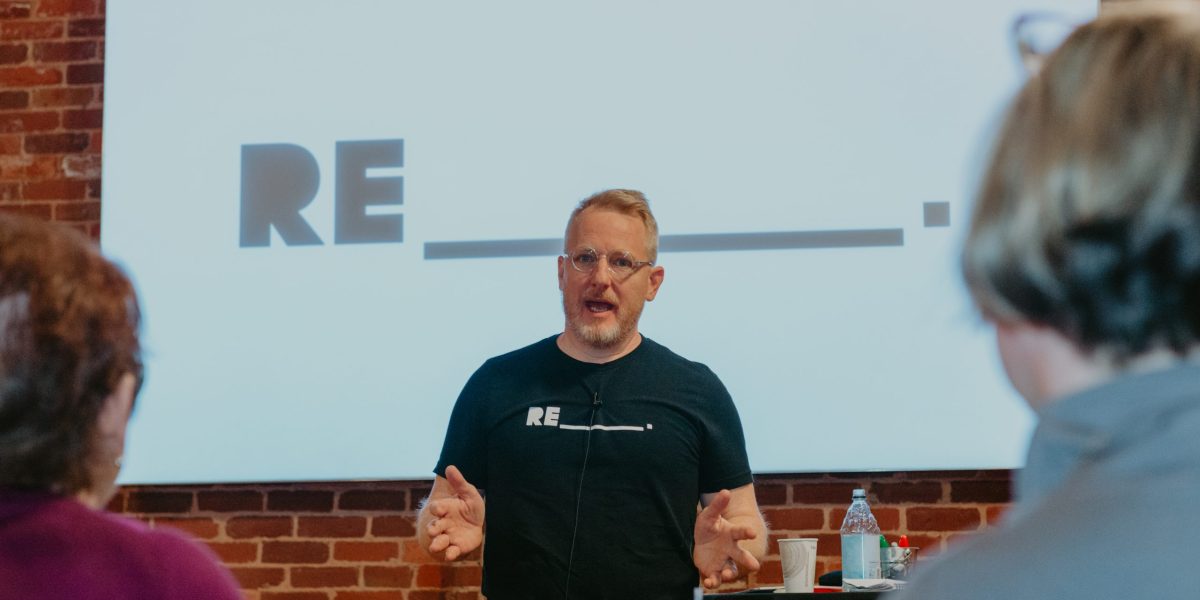 "If a man gives way to all his desires, or panders to them, there will be no inner struggle in him, no 'friction,' no fire. But if, for the sake of attaining a definite aim, he struggles with the desires that hinder him, he will then create a fire which will gradually transform his inner world into a single whole." P. D. Ouspensky Curious kid
Jason M. Blumer, CPA, is the founding partner and CEO. He took over this role from his father, H. Marcus Blumer, in 2003 who started the firm in 1997. They worked out of a few bedrooms in the back of his dad's house until they opened a brick and mortar office in Greenville, SC. In 2012, when the firm moved to the cloud, they closed the office and began learning how to lead a virtual firm.
Jason serves as the firm's Visionary, leading the strategy with Julie of which markets to serve and how to approach the industries they serve with creativity and purpose. Jason got his Bachelors in Accounting from Wofford College in Spartanburg, SC. His near 30 year career has been so varied, he's performed every function in the firm and many other companies he has worked in. From Controller, to National Payroll Manager, to Audit Manager, to Tax Specialist, to Consultant, he has gained the experience to lead all aspects of the firm into great growth. Jason and Julie, his partner, lead the firm as well as the Thriveal CPA Network, a community providing the education, community, and entrepreneurial support for accounting firm owners all over the world.
He shows genuine care as a leader for the team, and is deeply thankful for the opportunity to lead alongside other people who do their work from the heart. Not always appropriatly delivered, Jason enjoys a good laugh and keeps the team guessing how the next point of strategy or education will be communicated.
Jason is adept at crafting, seeing, and implementing growth strategies that allow he and Julie to lead and operate two full time growing businesses. It takes a commitment of the heart to pull off, which is the model of how they lead. Heart first. This experience with service-based business growth allows him to find joy in the daily work of leading a firm, and the consulting that he and Julie provide to many service based businesses around the world.
He calls people to become the leader he knows is inside of every entrepreneur the firm serves. Jason also stays close to the operations and team, with Julie, making sure all strategies are implemented successfully, and creating the development of the firm's Intellectual Property, courses, and events.
He lives in Greenville, SC, with his wife, and is close to seeing almost all of his 3 kids move out of the house (but not quite). He loves the challenges of living a purposeful, balanced, and sacrificial life, both personally and professionally. Seeking God as the creator and motivator for all of his heart work, he loves the way in which a well placed life can form us into better people with continual practice. Jason is always reading multiple books (at one time), loves to travel, and takes a splash of seltzer and a lime in his bourbon. He is best described as sensitive, yet continually learning to be strong. He longs for the empathetic sacrificial life while balancing his love of dark, quiet, and solitary places.
His morning coffee is always ground, fresh, and hot. Preferably with quiet meditation in the dark before the day begins. He loves to write and read on Sunday afternoon with wine, and a good grilled marinated chicken with veggies before the week begins again. He is a connoisseur of documentaries (everything!), but loves a heist movie when watching alone. A fan of the Kung Fu Wing Chun film genre, he says he can kick stuff. A favorite pastime is time spent on his screened in porch (not yet built) as late summer turns to fall.
Favorite band: Porcupine Tree
Want to Work With our Amazing Team?
Blumer CPAs helps navigate the financial, compliance, and growth issues of services organizations.
Get started